150L 200L 280L 400L 500L MCS-YDA series Horizontal Steam Sterilizer Autoclave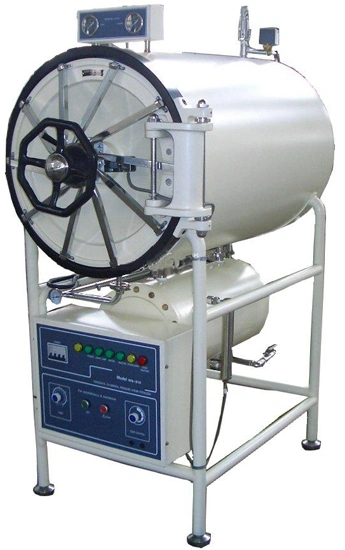 Model:
MCS-150YDA (150L)
MCS-200YDA (200L)
MCS-280YDA (280L)
MCS-400YDA (400L)
MCS-500YDA (500L)

Characteristics of the Autoclave for Hospitals :
1. Sterilizing course automatic sterilization controlled,easy to operate.
2. With drying function,suitable dressing drying.
3. With over-temperature,over-pressure auto-protect device.
4. The door opening mechanism cannot be operated until the pressure in the chamber is reduced to 0.027MPa.It can't be start on if the door doesn't close well.
5.The safety value will be open automatically when the inner pressure over 0.24MPa,and the steam be exhausting to the water tank.
6. The power will be cut-off automatically,cut-off the water and alarm when the machine lacking water.
7. The chamber of the sterilizer is made of stainless steel.

Technical data of the Autoclave for Hospitals :
Model

MCS-150YDA

MCS-200YDA

MCS-280YDA

MCS-400YDA

MCS-500YDA

Sterilizing chamber volume

150L φ480×850mm

200L φ515×1000mm

280L φ600×1000mm

400L Φ700×1100mm

500L Φ700×1300mm

working pressure

0.22MPa

working temperature

134°C

Adjustment of temperature

40°C - 134°C

Time of sterilization

0-60 min

Time of drying

0-60 min

Heat average

≤± 2°C

Power

9KW/380V 50Hz

9KW/380V 50Hz

12KW/380V 50Hz

18KW/380V 50Hz

18KW/380V 50Hz

Dimension (mm)

1400×600×1300

1400×670×1650

1400×770×1780

1430×880×1830

1800×900×1820

Transport dimension (mm)

1550×750×1850

1560×820×1850

1680×920×2100

1800×1050×2100

1850×1050×2100

G.W/N.W

320/240 KG

350/260 KG

465/365 KG

530/520 KG

580/470 KG
The Medical Autoclave for Hospitals which adopted the way of gravity exchange to releasing the cold air from the chamber more completely to ensure the reliable sterilization. The control system automatically adjust the steam inlet and outlet according to chamber temperature during sterilizing.
This Horizontal Medical Autoclave for Hospitals is ideal equipment for clinics, scientific research institutes and other organization to sterilize surgical instruments, fabric glasses, culture media, etc.
1. How many minutes does it take to sterilize mushroom substrate (SAWDUST) in the autoclave at 90% capacity?
It takes about 50 minutes to heat up. Setting the sterilization time is 30 minutes and the whole process will take about 1 hour and 20 minutes.
2. How many units of electricity will the machine consume if you operate the machine for one hour continuously?
About 16-18 kw.h.
3. How much kg of steam does the electric heating unit generate per hour?
About 25kg/h
4. What is the capacity of the water tank?
About 50L
5. Can the temperature and pressure be pre-set?
Setting pressure is 0.05MPA-0.21MPA,
Setting temperature is 105 degrees -134 degrees
6. How does the autoclave avoid condensation?
Automatic discharge steam for cooling when the sterilization is complete.
7. What is the material the sterilization pot is made of?
Outside is carbon steel, inner tank is #304 stainless steel
8. What are the energy saving systems included in the unit?
The machine will automatically carry out the heat preservation and energy saving when the sterilization temperature was reached.
When the autoclave reaches the sterilization temperature, it become Heat preservation and heat insulation situation automatically.
9. What are the safety features of the unit?
When the machine is over temperature, it will automatically cut off the power supply. When the machine is short of water, it will automatically swift off for protection. When the pressure is over 0.027MPA, the door will be locked automatically to prevent the user from scald.
10. Does the operation of machine require skilled person?
No need. The machine is fully automatic. Just press the start button to work.
About Mecan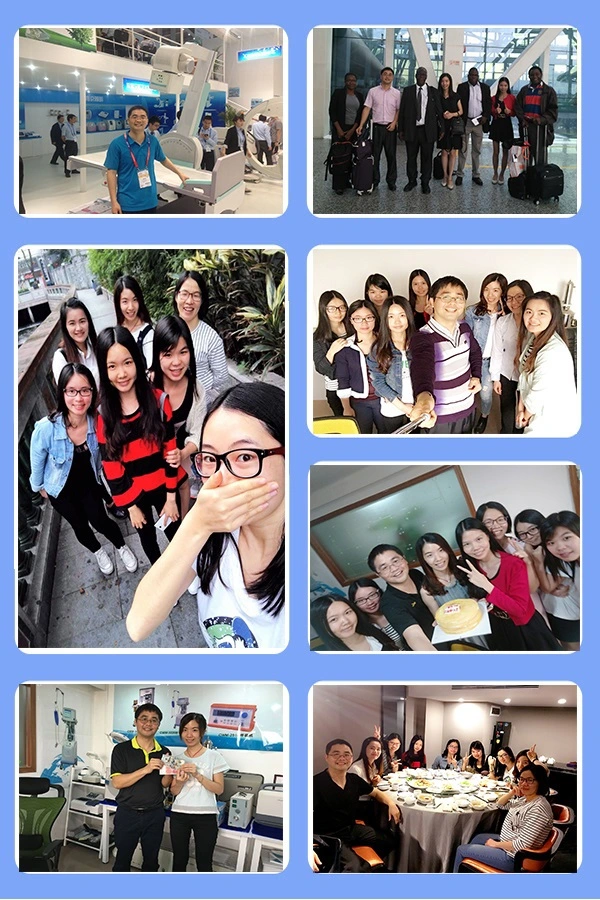 Our Customers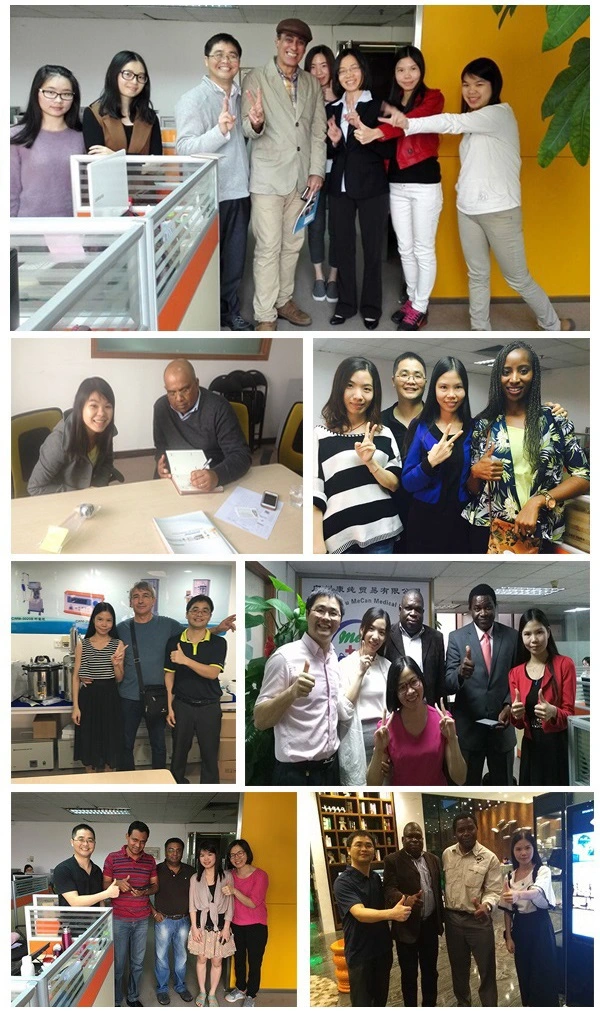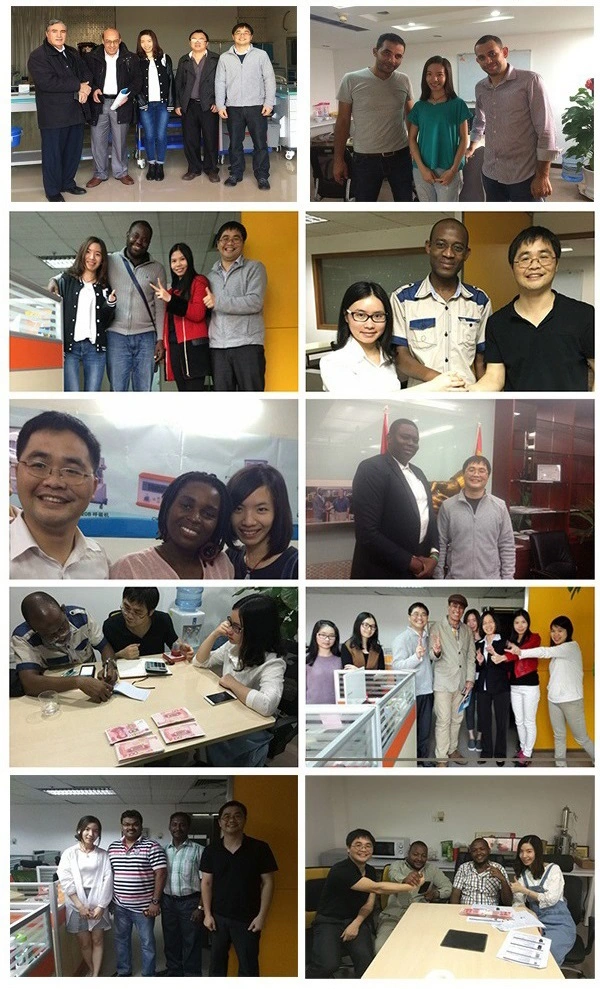 One Stop Supplier
Anesthesia Machine | Autoclave | Ultrasound Scanner | Doppler Ultrasound | Defibrillator | Medical Refrigerator | Centrifuge | Dental Chair |E.N.T Unit | ECG Machine | Patient Monitor | Endoscope | Video Gastroscope Colonoscope | Hospital Furniture | Infant Incubator | Infant Radiant Warmer | Clinical Laboratory Equipment | Biochemistry Analyzer | Hematology Analyzer | Coagulometer | ESR Analyzer |Hemodialysis Machine | Lab Incubator | Microscope | Physiotherapy Equipment | OB/GYN Equipment | Colposcope | Slit Lamp |Ophthamoc Equipment | Surgical Tools | Operation Table | Operation Light | Ventilator | X-ray Machine | Film Processor | Veterinary Equipment ... ...
As there are limited quantities of photo displays on Made in China, we are allowed to display 6 photos at maximum. For more medical and veterinary equipment, please contact me. Thanks for your interest!
Contact us - Joe
Contact Person: Joe Jiang
Tel: (+86)-20- 8483 5259
Mob (+86)-18602054680