38W Portable Germicidal UV Disinfection Lamp UV Sterilizer Lamp UV Sterilizer for Room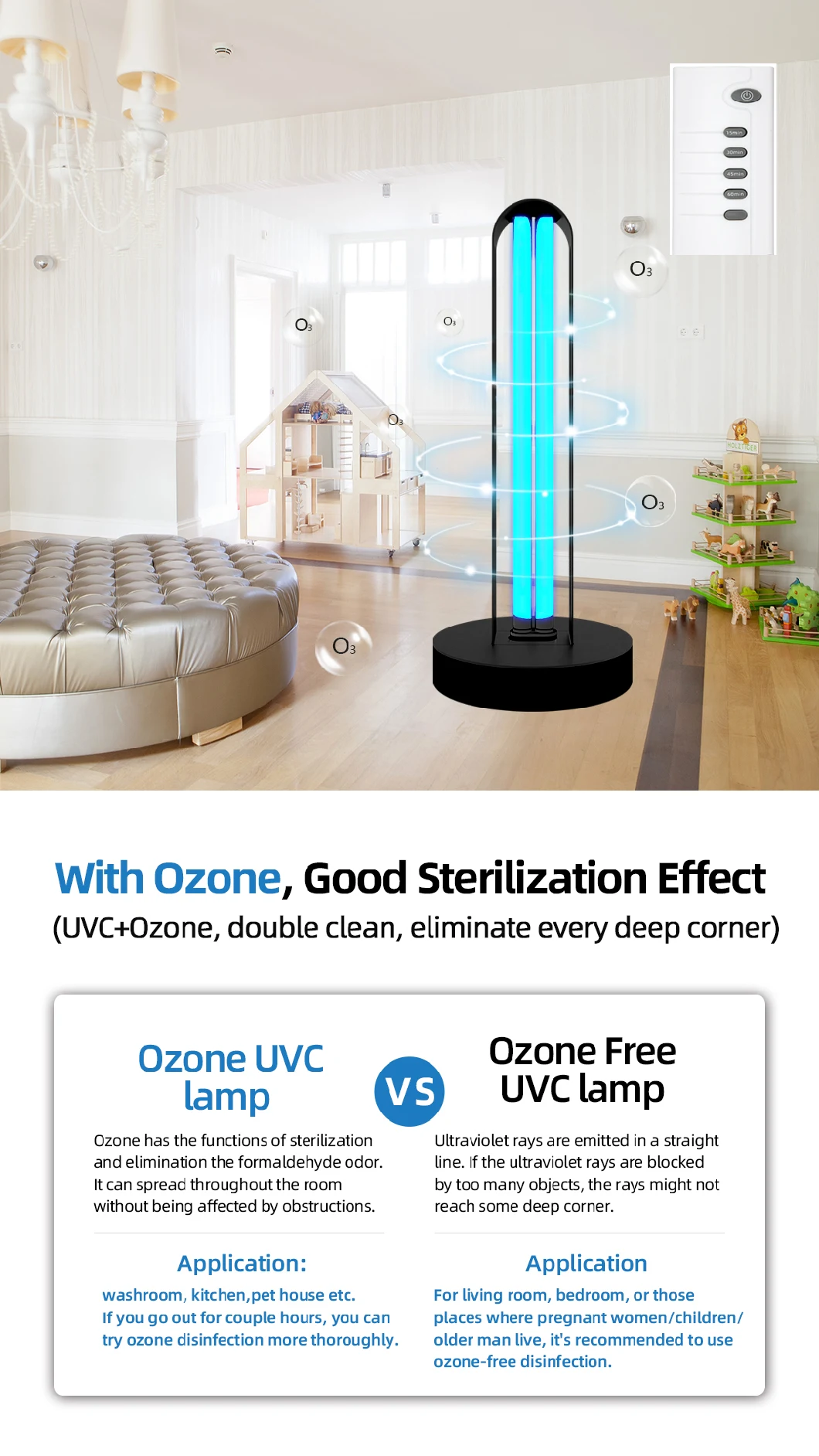 - IP20, with remote controller, can be time setting, 1000PCS for 20ft, 3300pcs for 40HQ

- With PIR Sensor, sense distance 3meter, if human or animal come close to 3meter, the light will turn off, if leave over 3meter distance, light will turn on working.
Advantages:
Ultraviolet radiation kills a variety of micro-organisms which include bacterial propagules, sprouts, mycobacteria, fungi, rickettsia, and mycoplasma, etc.Surface that have been contaminated by the above-mentioned microorganisms, water and air
can be disinfected by ultraviolet radiation.
Features:
55W model with Radar Detective Sensor, when somebody get close to the UV lamps, it will auto-off avoid
harmful to the human or pets.
Dimension: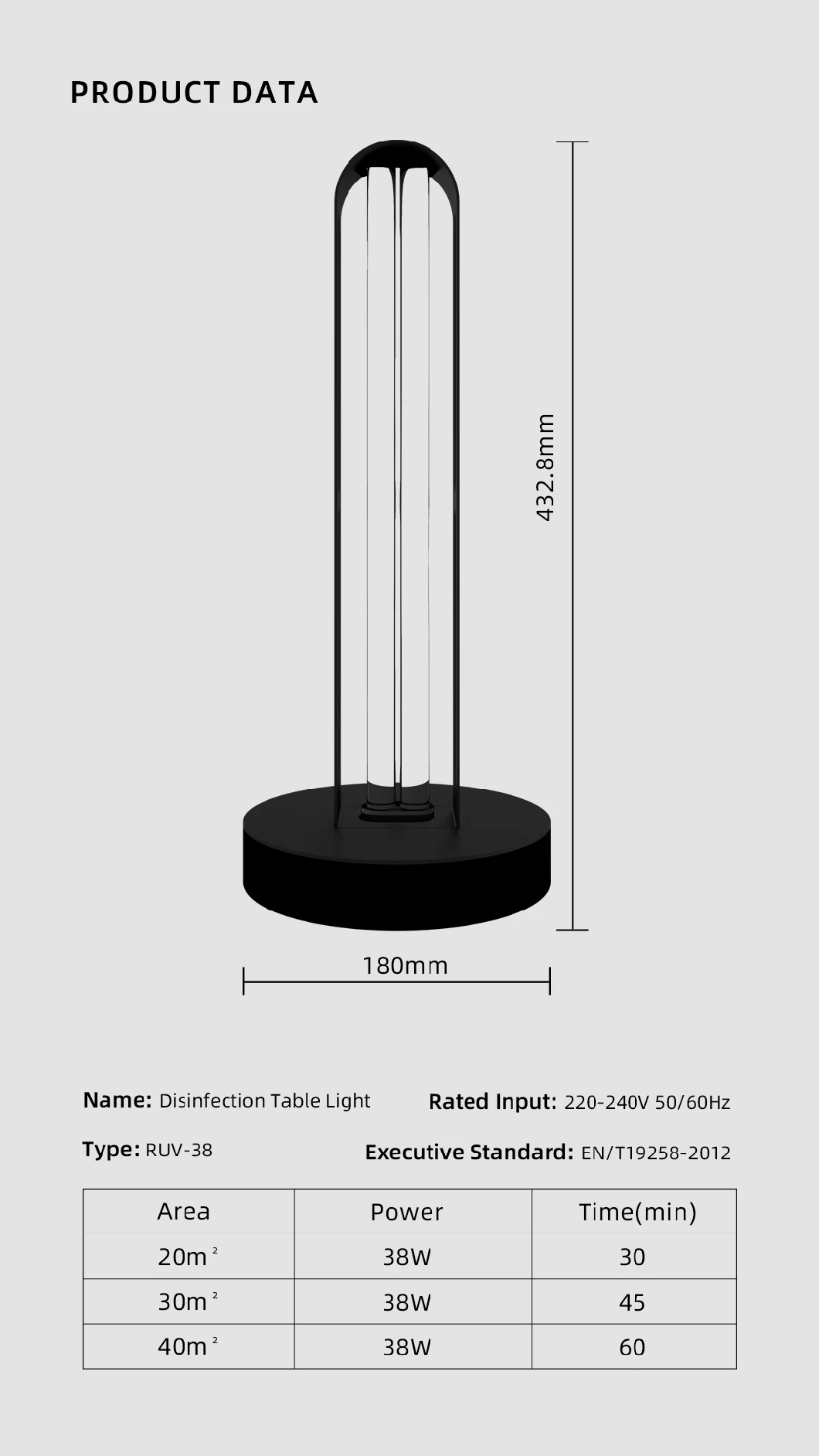 Applications: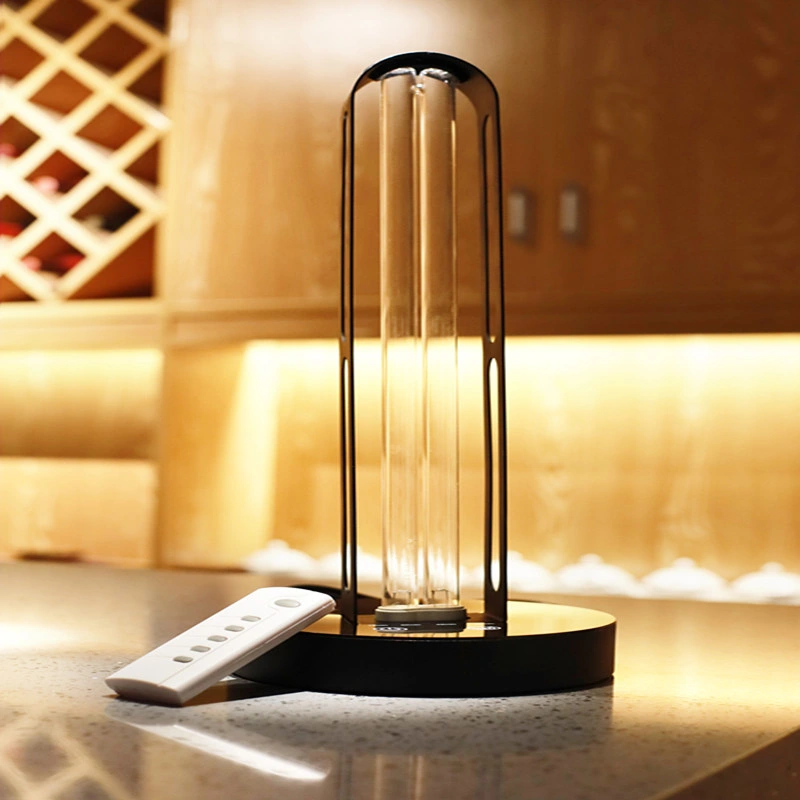 Manual Operation: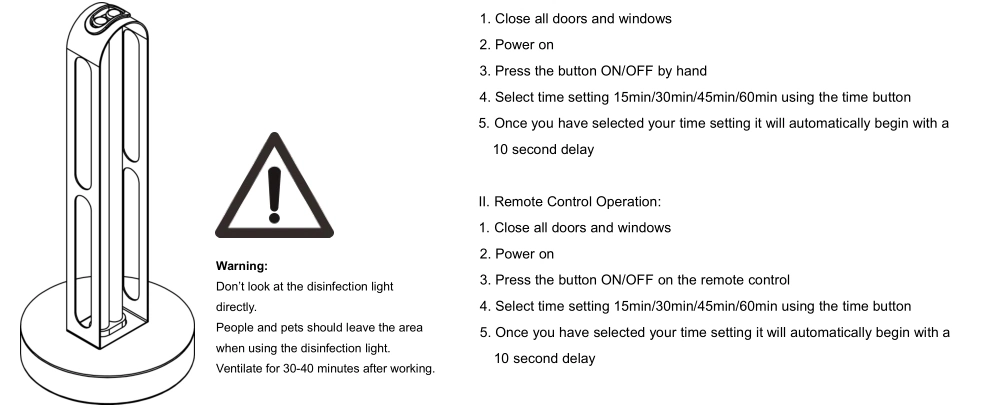 Note:

1. People and pets should leave the areas when using the disinfection light.
2. The surface of the lamp should be kept clean.
3. When disinfecting the surface of an object with ultraviolet rays, the surface to be irradiated should be directly irradiated within 1 meter of ultraviolet rays,
otherwise it's necessary to increase the irradiation time.
4. The lamp is fragile. Please handle it with care.
5. It should be stored well to avoid accidental damage to the sterilizer and personal injury after the sterilization is finished.
According to the guideline, indoor spaces should be disinfected with UV light with an intensity of over 1.5 watts per square meter.
A UV lamp can disinfect objects within one meter for at least half an hour.
Longer exposure to radiation is needed when the temperature indoors is below 20°C or above 40°C and relative humidity is over 60%.
A room should be ventilated after UV disinfection, and people are suggested to enter the room half an hour later.

Area and Time:





Contact us:

Attn:Ms. Vicky Zhang



easinghome.en.made-in-china.com