Buyer Keywords
Full automatic sweetened condensed milk filling machine
sweetened condensed milk filling production line
creamer Processing Filling Plant
no dairy condensed milk processing plant production line
condensed milk processing and packaging machine
sweetened milk processing equipment
small sweetened milk processing plan
sweetened condensed Milk Equipment
sweetened condensed Milk Production Line Milk Production Machine
no Dairy creamer Processing




Detailed image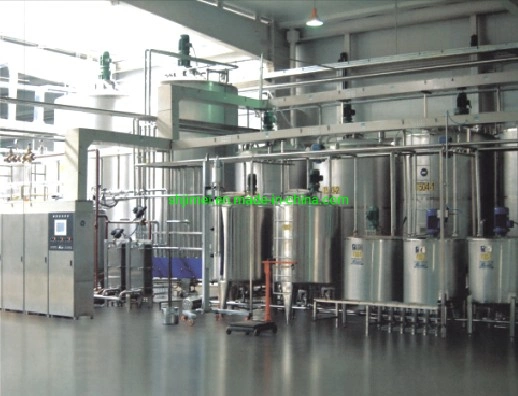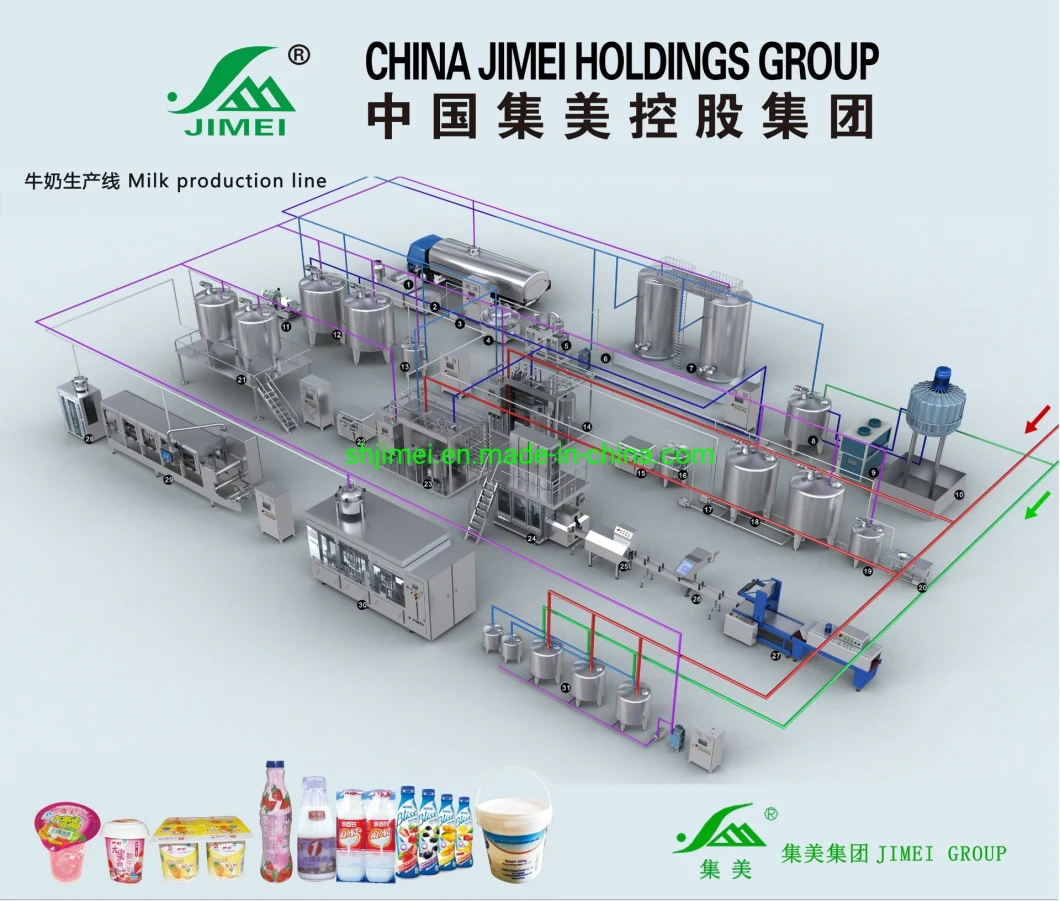 Evaporated milk
The raw milk is transported from the dairy farm to the plant in refrigerated tank trucks. At the plant, the milk is tested for odor, taste, bacteria, sediment, and the composition of milk protein and milk fat. The composition of protein and fat is measured by passing the milk under highly sensitive infrared lights.

The milk is piped through filters and into the pasteurizers. Here, the milk is quickly heated in one of two ways. The High Temperature Short Time method (HTST) subjects the milk to temperatures of 161 °F (71.6°C) for 15 seconds. The Ultra High Temperature (UHT) method heats the milk to 280°F (138°C) for two seconds.

Both methods increase the milk's stability, decrease the chance of coagulation during storage, and decrease the bacteria level.

The warm milk is piped to an evaporator. Through the process of vacuum evaporation, (exposing a liquid to a pressure lower than atmospheric pressure) the boiling point of the milk is lowered to 104-113°F (40-45°C). As a result, the milk is concentrated to 30-40% solids. Also, the milk has little or no cooked flavor.

4.The milk is then homogenized by forcing it under high pressure through tiny holes. This breaks down the fat globules into minute particles, improving its color and stability.

Pre-measured amounts of a stabilizing salt, such as potassium phosphate, are added to the milk to make it smooth and creamy. This stabilization causes the milk to turn a pale tan.
The milk is passed under a series of ultraviolet lights to fortify it with Vitamin D.
The milk is piped into pre-sterilized cans that are vacuum-sealed.
Condensed milk
The milk is flash-heated to about 185°F (85°C) for several seconds. It is then piped to the evaporator where the water removed.
The milk is then concentrated under vacuum pressure until it measures between 30-40% solid. It now has a syrupy consistency.
The milk is cooled and then inoculated with approximately 40% powdered lactose crystals. The milk is then agitated to stimulate crystallization. It is this sugar that preserves the condensed milk.
The milk is piped into sterilized cans that are then vacuum-sealed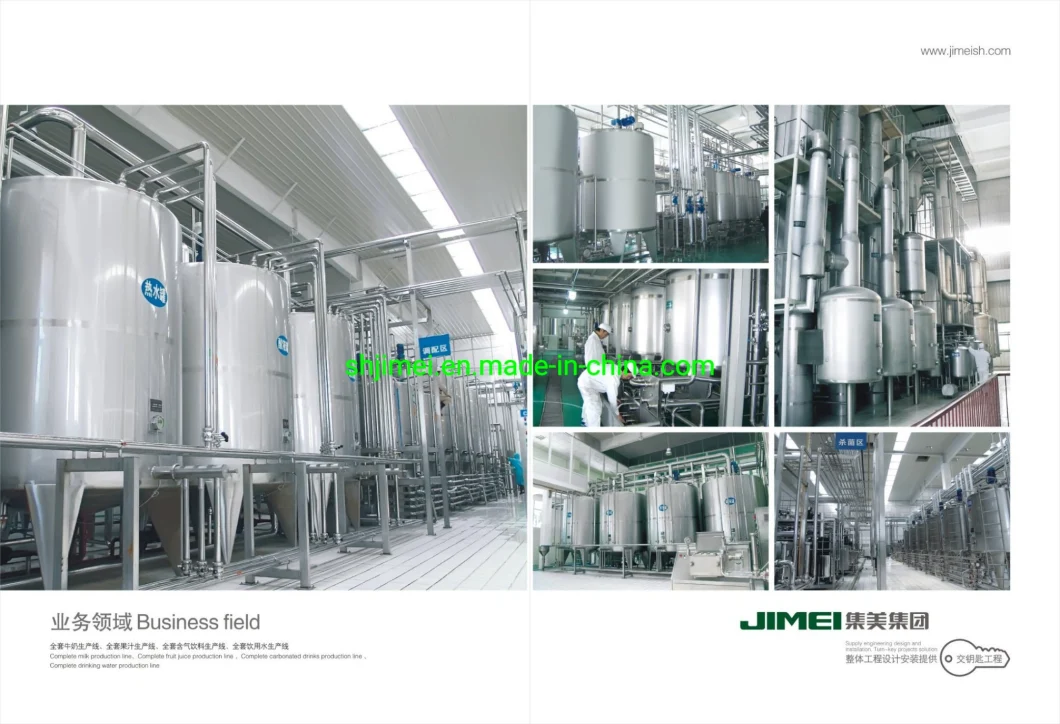 the equipment that needed in the processing
Milk reception or powder dissolving mixing section
Mixing and sugar melting section
Pasteurizer and homogenizer
Milk storage or yoghurt producing unit
Vacuum concentration equipment
Crystal tanks
Filling or packing unit
CIP cleaning systems
After treatment equipment, like conveyor, package or pallet etc
There are other assistant equipments used such as steam boilers, air compressor, cold water unit etc
Installation materials for thematerial and non-material as well as electrical installation are provided
Specifications of condensed milk production line
Capacity of plant: 2T-300T/D.
Products type: 1 or 2 or more kinds.
Filling types can be decided by the customer then deigned accordingly.
Our company can design customized milk production lines in accordance to the customers'requirements
| | |
| --- | --- |
| Working capacity | from 5 tons/d up to 100 tons/d |
| Products | - Sweetened condensed milk |
| | - Evaporated milk without sugar |
| | - Condensed milk in varied package: |
| | Can, aseptic paperboard packages, |
| | big barriers; etc. |
Consumer Notice.
If you want to buy this yoghurt production line,please tell me your requirements.
1.What is your raw material,fresh milk or milk powder?
2.What is your production capacity?
3.What is your package,carton,bottle,cup or other?
Tell me these,our engineer will design a complete project for you.We are manufacturer,if you come to Shanghai,you can come to visit our company,we have the machines to show you.
Competitive Advantages
Well and High Quality Control ,
Prompt Delivery ,
New Product ,
Customer's Design and Logo are Welcome ,
Competitive Prices ,
Earth-friendly Products ,
In a Variety of Design ,
Small Order Acceptable ,
ODM Accepted ,
OEM Accepted
Safety/Quality Approvals
CE ISO GAP 3A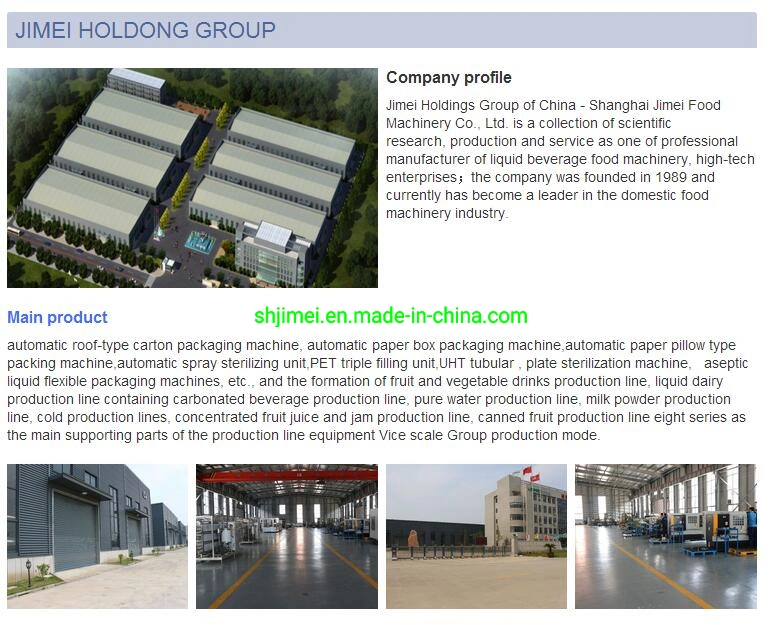 OUR FACTORY


OUR TEAM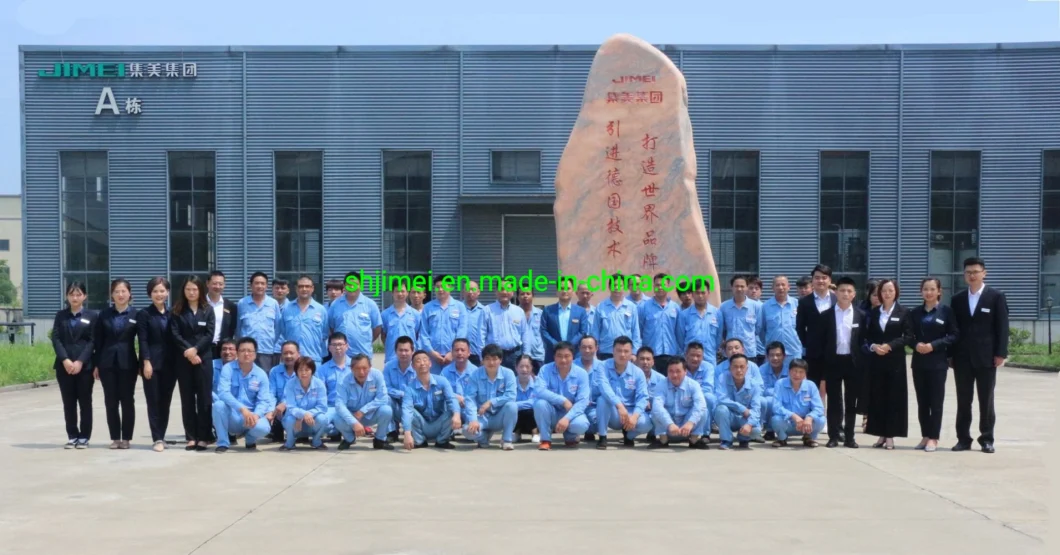 Consumer Notice.

Our engineer will make proposal based on your requirement .please help answer below questions.
We are manufacturer,factory inspection is available all of the time.

1.What is your raw material,fresh milk or milk powder?
2.What is your production capacity?
3.What is your package,carton,bottle,cup or other?
4.your milk is UHT or pasteurized milk?
5.could you send a picture of your packing way, showing the material, the volume,and the size?

Patents and certificates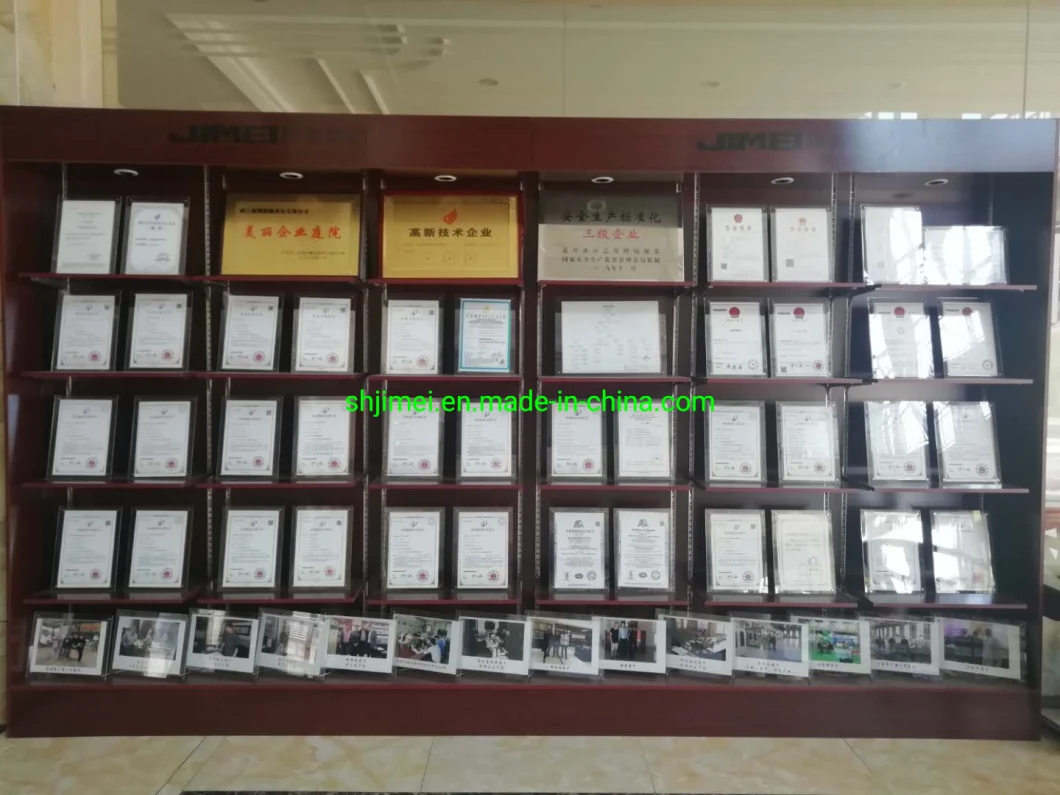 OUR EXHIBITION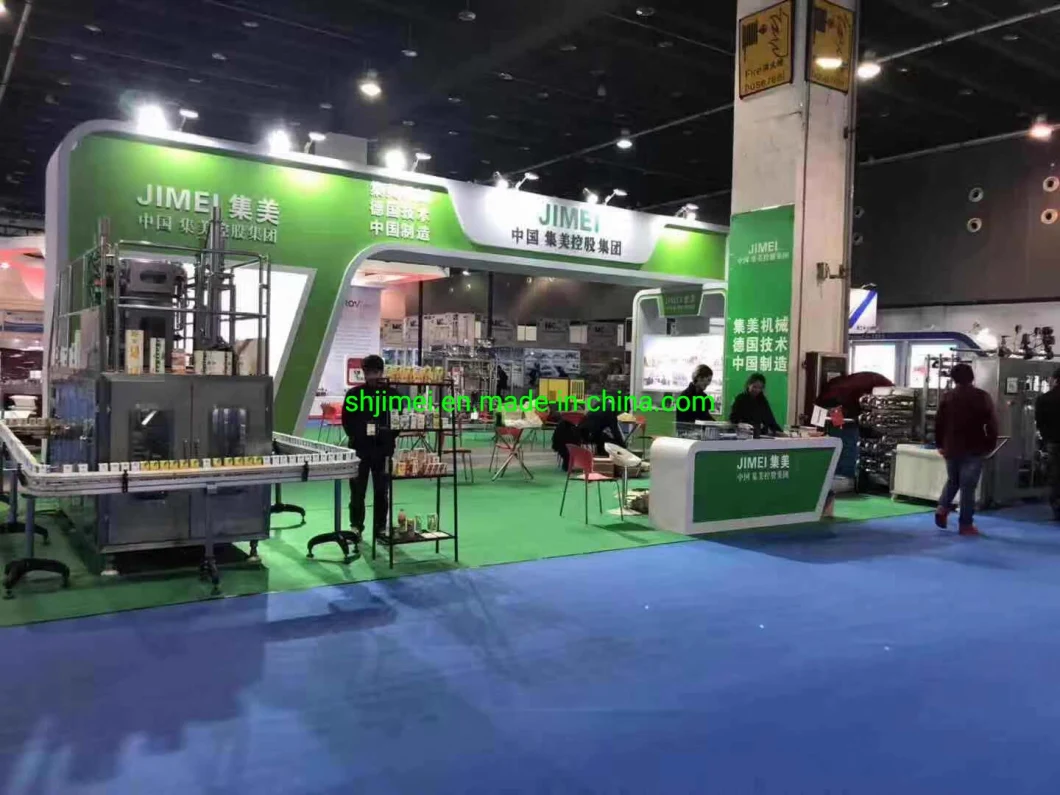 COMPANY PARTY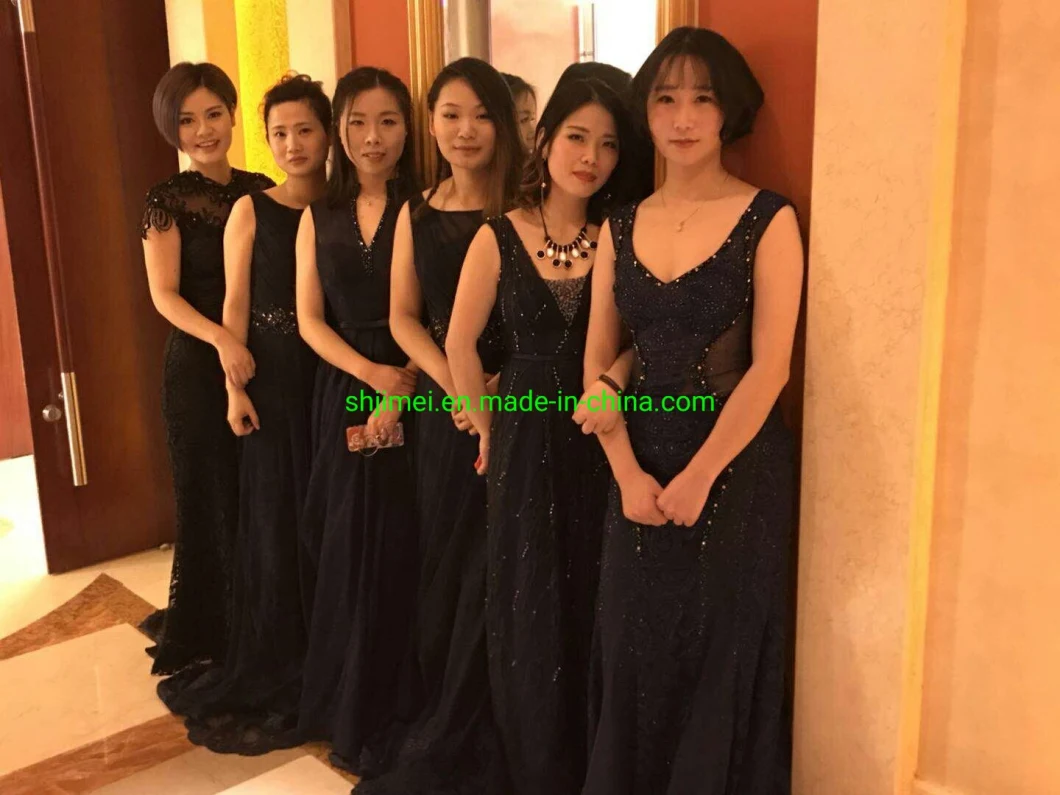 WHO TRUST US